Creating a peaceful world through the exchange of diverse ideas
 Kosaku Dairokuno,President, Meiji University
Welcome to Meiji University online.
As president of Meiji University, I would like to thank you for your attendance at the 5th Congress of International Rock Climbing Research Association (IRCRA) on our campus for the next four days. This Congress is jointly hosted by the International Federation of Sports Climbing, Japan Mountaineering and Sports Climbing Association, the Japan University Sport Climbing Association, and Meiji University, under the auspices of KAILAS and LUXOV.
Since December 2019, Japan, alongside the global community, has faced unprecedented challenges arising from the COVID-19 pandemic. At Meiji University, we moved most of our classes online so that our students could continue to make the best use of their learning opportunities. We also prepared an enhanced set of safe distancing measures for the benefit of campus facilities in order to reduce risks during this critical period. These are part of Meiji University's efforts to ensure the continued provision of quality education for our students while being firmly committed to the safety and well-being of the university community. We have started cautiously moving back to normalcy because of a dramatic decline in the number of newly infected cases in recent months (from 25,856 a day on Aug. 25 to 292 a day on Oct. 29).
Today, universities are expected to play an important role in confronting the problems that threaten the survival and dignity of human beings. They are also expected to develop technologies, systems, ideas, and the wisdom to solve these serious problems that human beings now face. With "Rights and Liberty," "Independence and Self-government" as its guiding principles, we believe that our university must become a base for a research and education hub aiming to create a peaceful society in which everybody can see that life is worth living. I would like everybody to disregard the conventional rules, consider critically the history of civilization that has brought us such unprecedented wealth, and then tackle the global issues that now threaten the fabric of modern society.
In order to achieve these objectives, I firmly believe that the exchange of ideas among people with diverse values and cultural backgrounds is the key to creating a shared understanding and making a peaceful society and a world based on it. As a global hub of research and education, Meiji University is determined to accelerate the global exchange of students, faculty members, and professionals in every possible way, even in this challenging time. I hope that the 5th Congress of International Rock Climbing Research Association (IRCRA) will be a successful one creating a shared understanding and goals for the future.
Now I close by wishing you continued success and happiness. Thank you.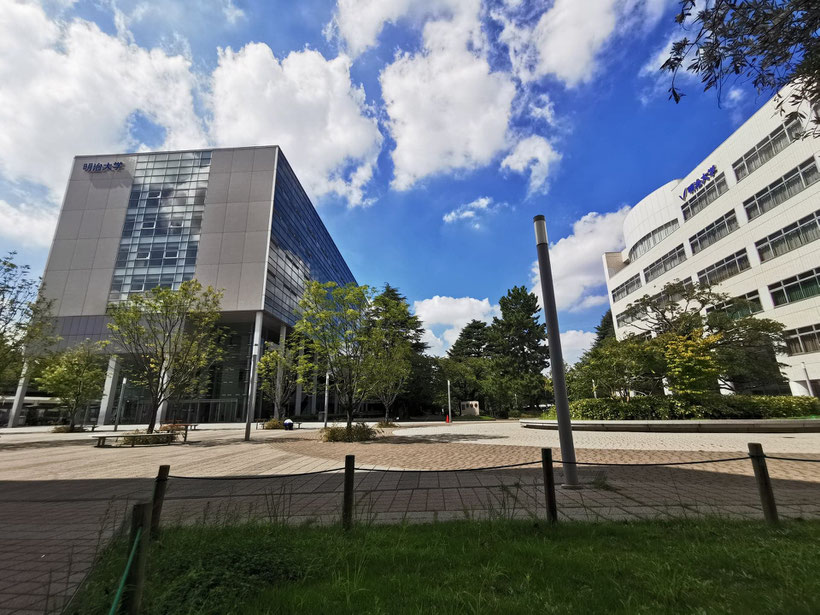 Changes in medical issues in sport climbing since its inclusion into the Olympic Games
Schöffl Volker
Abstract
    With the inclusion of climbing into the Olympic program also a new competition mode was inaugurated, the Olympic combined. What used to be specialists in bouldering, speed or lead climbing now needed to become all-rounders for the Olympics. This increased overall training volume and load onto the climbers. Since the announcement of climbing to become an Olympic sport in 2017 we performed a single-center injury surveillance in 436 climbing patients with a total number of 633 independent climbing-related injuries or complaints. 77.1% of the injuries affected the upper extremities, 17.7% the lower and 5.2% other body regions. Injury severity was overall low. The most frequent injuries overall were: finger pulley injuries and finger tenosynovitis. Epiphyseal growth plate injuries and lumbrical injuries increased. Acute injuries were detected in 43.9% of all injuries and chronic overuse injuries in 56.1%. Bouldering accidents were the leading cause of acute injuries (60.4%). Among shoulder injuries, superior labral lesion tears from anterior to posterior (SLAP) represented the leading diagnosis (29.8%). In comparison to our two prior study populations (1998-2001 and 2009-2012), we found nowadays: 1) an overall decrease in upper extremity injuries, 2) an increase of lower extremity injuries, 3) a constant decrease in finger pulley injuries and epicondylitis, 4) a rise of knee injuries and shoulder dislocations, 5) an increase in adolescents finger growth plate injuries.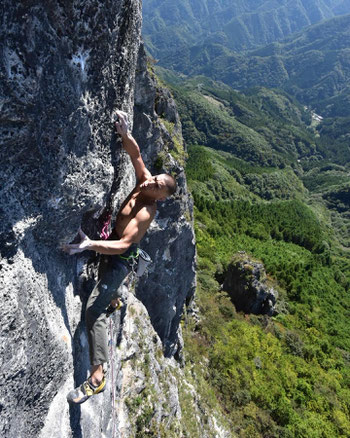 Abstract
It has been 37 years since I started climbing, and I have climbed in various climbing areas around the world. Therefore, I often went on climbing tours in Japan and overseas with various goals, but in this corona disaster, activities increased mainly in the local area of Japan. There, I witnessed various situations in the climbing areas of Japan. The area that was climbed 30 years ago can no longer be climbed at all, there is an area that you want to climb, but you cannot move forward for various reasons, you are wondering about the old route, or you feel uncomfortable about the grade. I want the climbing area to survive from the past to the future, and I want it to be inherited well. Witnessing such a situation, revitalizing the climbing area in my hometown, communicating with local governments and climbers for further development, and being able to inherit the climbing culture and climbing area from the past to the future in a better way. I'm trying. The Rocks are a property for climbers. I would like to talk about our efforts to develop the increasingly popular climbing in a better direction without losing the essential part of climbing.
---
Physiology of climbing: building the way to high performance by the C-HIPPER study
 Dra. Vanesa España Romero
1MOVE-IT Research group and Department of Physical Education, Faculty of Education Sciences University of Cádiz, Cádiz, Spain.
2Biomedical Research and Innovation Institute of Cádiz (INiBICA) Research Unit, Puerta del Mar University Hospital University of Cádiz, Spain
The popularity of the sport climbing as a recreational activity and as a training mode for rock climbing has been increasing over the last years. Due to such increase in participation, interest in improving personal climbing performance through specific practice and training is growing.
The lecture will be of interest to researchers and applied scientists as well as sport practitioners. It will also be of relevance to anyone interested in the field of physiology and sport performance as well as sport and health applications. Specifically, It will be examined the physiological adaptation in climbers observed by the C-HIPPER project (High Performance Climbing). The C-HIPPER project is an international rock climbing research project that came about following the 2nd IRCRA Congress in Pontresina (Switzerland). The Congress provided an excellent opportunity for like-minded researchers to come together and form such collaborations.
The main purpose of C-HIPPER project was to improve our knowledge in physiological and psychological aspects related to high climbing performance in a group of climbers of different abilities, connecting professionals from different disciplines.
Sports climbers from different cities of Spain were assessed at two different waves in Granada (n=38 in 2015) and Cadiz (n=28 in 2019). Some of the main physiological measurement assessed were i) socio-demographic characteristics; ii) body composition by Dual-energy X-ray absorptiometry, Digital anthropometry via three-dimensional optical scanning and Biompedancie; iii) maximal oxygen uptake in incremental treadwall and treadmill test using K4b2; iv) muscle tissue oxygenation kinetics and blood flow responses during rock climbing and recovery time using near infrared spectroscopy; v) Infrared thermography pre-post incremental treadwall test by flir E-60 camera; vi) finger muscle strength on a crimp pre-post incremental treadwall test; vii) forearm volume pre-post incremental treadwall test; viii) electromyography (EMG), muscle tissue oxygenation kinetics and blood flow responses performing an intermittent isometric contractions test (7":3") on both, slope and crimp grip; and ix) dietary patterns. Deeply, psychological measurements were also assessed: i) cerebral blow flow responses during psychological tasks and incremental treadwall test using near infrared spectroscopy; ii) attentional control using Vienna test system; iii) Emotional intelligence as ability using Mayer Salovey Caruso Emotional Intelligence Test and as a trait using Schutte Self-Report Emotional Intelligence Test; iv) working memory using e-corsy task; v) Inhibitory control using go/non go task.
The findings of the C-HIPPER project may help to develop climbing specific psychological and physiological performance measures that will provide both the athlete and coach with information in order to monitor performance and help optimize individuals training regimes. The findings will also serve as a scientific platform for interventional studies. More details about the C-HIPPER project will be discussed at the 5th IRCRA Congress.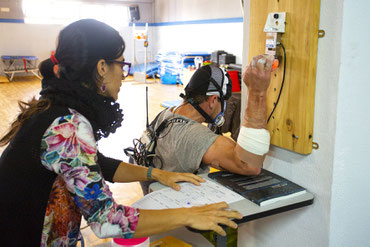 ---
Climbing Enlightenment
AMMA Sachi/安間 佐千 (Professional Climber)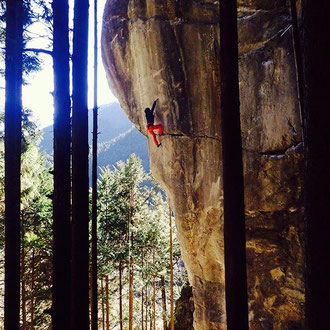 Abstract
Since 2016, I left the competition. And I have spent a lot of time for exploring myself. The word self exploring will be associated with different people, and the methods and things that happen through it will be completely different. For me, self exploring can be rephrased as looking inside myself, observing the problems there, healing, feeling love, expanse, joy and light. However, it is difficult to live in society simply by closing your eyes and turning your consciousness inside. And when it comes to enlightenment, it's not just inside you. As you deepen your quest, you will understand that "being At this moment" is the ultimate. At this moment, there are always both inner and outer poles. The outside for me is always there, but there is no doubt that climbing has always been and will continue to be deeply involved. Climbing is a bridge between the inside and the outside, which helps to be enlightened or tests myself. In this paper, I wrote down what I see when I think of climbing as a self exploring. It's not the conclusion, but a record of how I'm feeling climbing and how I'm giving it back to myself.
---
Taylor Reed (Secretary of the IRCRA)
Abstract 
The practical application of science is arguably one of the most important and challenging topics in research.  Indeed, bridging science and practice is one of the key values of the IRCRA.  The science built around climbing has seen steady growth but the practical potential of research -- from the viewpoints of trainers, athletes, and recreational climbers -- can sometimes be challenging to understand and identify. The presenter will discuss the practical potential of research, heuristics used by practitioners, the relationship of a training plan with climbing-related research, how evaluation and measurement inform training, and end with recommendations for the academic community from a practitioner's perspective.  

The Potential benefits of Climbing in Outdoor Education
– In Terms of Self-Expansion and Nature Experience –
Masako Harigaya (Meiji University)
 I've been involved in "outdoor education" and its research and outreach for 30 years. Outdoor education is a general term for education that makes the most of the natural environment, and is a similar field to adventure education or environmental education. It aims at the development of the participants and their learning about the natural environment through outdoor activities such as camping, mountain climbing, and waterside activities. In this session, I will first show some practical examples of climbing in outdoor education, and talk about the educational benefits and possibilities of climbing in outdoor education from 2main aspects: effects on self-expansion and usefulness as nature experience activities. "Climbing" discussed here is conducted as part of outdoor education programs, and may not be what you in this association define as such. These activities will be prepared in a way that values the flow of the program and the approach to the site, for example. I hope to introduce some different  perspectives and ideas through this session.
KOBAYASHI Koichiro
Abstract 
  Paraclimbing in Japan has been in process of progress from two perspectives, one is progress of Paraclimbing athletes' strength, and another is inclusion of society through climbing activities.  I am a blind climber who established a non-profit organization which promote Paraclimbing in 2005.  When I established it, Paraclimbing was too minor to be recognized, so I was refused not to get involved especially by the specialists who supported people with disabilities.  We started the climbing school for blinds and many blinds people have got involved into climbing because they knew climbing was fun and safe for them.  In 2007, the first Paraclimbing competition in Japan was held. The competition is a passion for climbing and is the goal of people with disabilities to reach the top since held first competition. As an inclusive perspective, not only blind people but also other people of disabilities have come to join climbing communities, such as def. people, people with amputated leg or arm, and people who use a wheelchair.  In 2012, we started inclusive climbing events.  We were not certain that if people who have no disabilities enjoyed themselves, but they liked it a lot.  They say there is no other place to meet people with disabilities as friends. Climbing is a great activity that whether you are a parson with disability or non-disability or not, people can climb at the same place and possibility to share joyful time. We found climbing has the potential and value to create a more mature and prosperous society, such as promoting understanding of diversity and inclusion. In Japan, we have been expanding nationwide inclusive climbing events which both people with disabilities and without disabilities can enjoy together. Japanese Paraclimbing as athlete sports was once a part of Japan Mountaineering and Sport Climbing Association (JMSCA). However, it was separated from the JMSCA with intention of them in January 2018, which I felt so sad. We believe that we immediately established Japan Paraclimbing Association to further support people with disabilities climbers who are aiming for competition. Inclusion is one of the keys to promote better future society, so we hope that climbing society can show we can make inclusive and diversity for the society.  This can be one of role climbing can do because of climbing. One of the goals is that creating an environment where people with disabilities can participate in climbing in all regions of Japan, and beyond that, we will try to spread climbing for people with disabilities to Asian countries. To that end, I would like to do my best as a climber and an athlete for the development of climbing for people for disabilities. 
---
Sport climbing debut at Tokyo 2020
from the personal point of view who was in the middle of the storm
KOBINATA Toru (IFSC VP Sport Manager of TOCOG) 
Abstract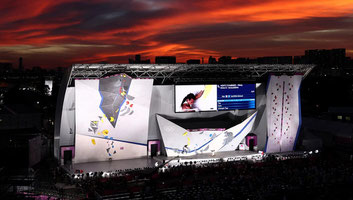 One of the biggest topics in the climbing community of this year 2021 is, definitely, the debut of Sport Climbing at the Tokyo2020 Olympic Games. KOBINATA, IFSC VP  who also was Sport manager of TOCOG will tell you the r story of the preparation as well as Olympic structure. You will get to know more details of the Olympics and the Sport Climbing debut and how that significant climbing walls were prepared to welcome our first Olympian. The story until you watched sport climbing on TV. 
Keywords: Tokyo: 2020 CLB, Olympic org, Structure, Huge complex, Tokyo BID committee, TOCOG Tokyo Organizing Committee of Olympic Games, IFSC 2020 bid team, Sport manager, CLB team, The venue, CLB team structure, OSE Official Sports Equipment, Sole supplier, the Wall, Clean venue, Rule 50, IF visits, Test event, Postponement, Removal of the panels, Countermeasures, Tokyo2020  OPEN, AUP   3x3 to CLB  the Biggest Challenge, CLB debut
Germany climbs to Tokyo 2021
Stoecker Urs 
 Swiss Alpine-Club, Switzerland. urs.stoecker@sac-cas.ch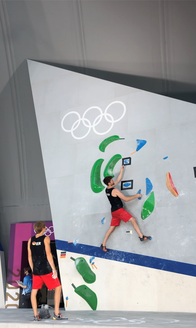 Abstract
The preparation of the German climbing team started in spring 2017 in line with the governmental support of the national Olympic committee. In this presentation, the strategic outline, measures and selection of athletes and general planning of the activities 2017-2020 are shown. The preparation in the year 2021 is explained in more details with focus on the months before the Olympic Games. In addition, the results of the German athletes in Tokyo are analysed and discussed in detail and personal conclusions are drawn. 
Keywords: Olympic preparation; Tokyo 2020; German climbing team; sport climbing; bouldering; Olympic combined;
Acknowledgements: we thank the board of IRCRA for organizing this congress. We also thank our sponsors for their help.
Development of Japan National Team for the Tokyo 2020 Olympic Games
YASUI Hiroshi (Head coach of Japan National Team)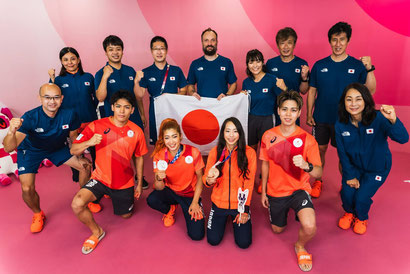 Abstract
Since 2016, I have led the development of athletes for the Tokyo 2020 Olympics as the head coach of Japan National sports climbing team.
I would like to briefly introduce the efforts to development the new events of lead, boulder, and speed combined events and the development of the athletes of the Japanese national team.
Road to World Record
MIROSLAW Mateusz (Personal coach of Aleksandra Miroslaw and head coach of Polish National Speed Team)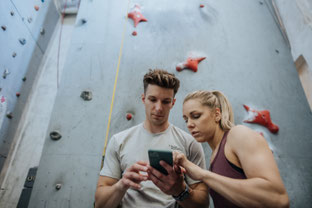 Abstract
I've started training Ola almost 7 years ago and end up being head coach for Poland National Climbing Team in speed climbing. I would like to show you our journey, training philosophy and what it took to break a world record at the Olympics. Will give you a sneap peak of our training log to demonstrate the correlation between athletes strength in specific movement, how it changes during course of years and the athlete ability to run faster. And Ola will talk about her impression about her first Olympic Games.

One Goal - Gold Medal 
KRAJNIK Roman (Personal Coach of Janja Garnbret)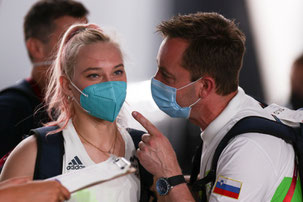 Abstract
Roman Krajnik, a personal coach of Janja Garnbret, will talk about his coaching history with her. And how they spend their long time since she decided to be an Olympic Gold medalist. Actually, they did it. His talk will inspire you 
(Photography by Maja Hitij)